Above Ground Pool Service Experts in Winnipeg
At Swim and Spas, we understand that your above ground pool is not just a place to cool off on hot summer days, but a haven for relaxation, entertainment, and family fun. That's why we are dedicated to providing top-notch above ground pool services in Winnipeg. From installation and maintenance to accessories and landscaping, we have everything you need to create the perfect above ground pool oasis in your backyard.

Above Ground Pool Installation:
When it comes to above ground pool installation in Winnipeg, our team of skilled professionals has the expertise and experience to ensure a seamless and hassle-free process. We take care of everything, from site evaluation and preparation to pool assembly and final touches. With our attention to detail and commitment to quality, you can trust us to transform your backyard into a stunning retreat that will be the envy of the neighborhood.
Above Ground Pool Accessories:
Enhance your above ground pool experience with our wide range of high-quality accessories in Winnipeg. From ladders and steps to liners and covers, we have everything you need to personalize and protect your pool. Our selection includes top brands and innovative products that are designed to enhance safety, convenience, and style.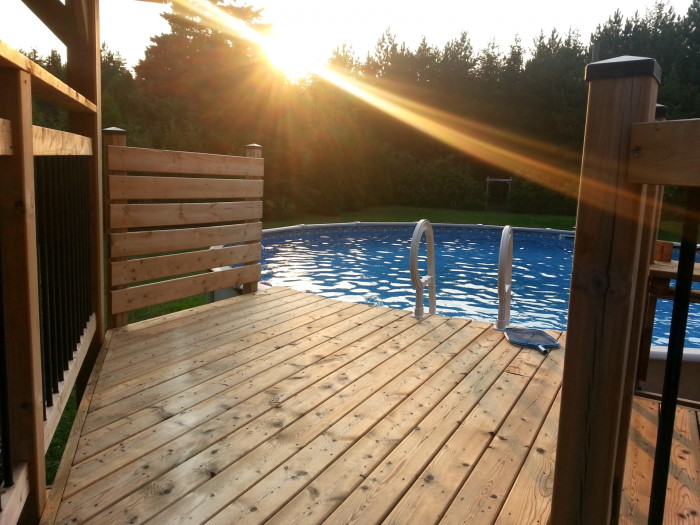 Above Ground Pool Maintenance
Proper maintenance is crucial to keeping your above ground pool clean, safe, and enjoyable all season long. Our comprehensive maintenance services in Winnipeg include regular cleaning, water balancing, equipment inspection, and more. By entrusting your pool upkeep to us, you can relax and focus on making lasting memories with your loved ones, knowing that your pool is in expert hands.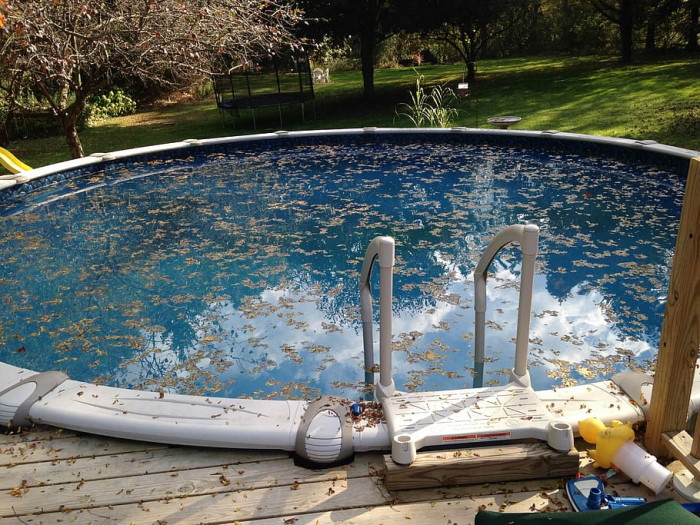 ABOVE GROUND POOL OPENING & CLOSING PACKAGES
Test PH and Chlorine of pool water 
Reinstall Ladders and parts 
Reinstall Slide Parts – if applicable 
Reassemble Filter tank, plugs and gauges 
Reassemble Pump and plugs -Reassemble Gas heater
Reassemble Chlorinator Open Skimmer and Return Lines 
Start Up equipment and check for leaks 
Advise on condition equipment if any issues 
Pumping off snow melt and remove debris 
Remove, wash and fold winter cover 
Drain water bags and roll up
Install Pool Equipment, Parts, Equipment Parts
Advise on Pool and Equipment Condition
Re-Connect Solar Panels (if applicable)
Wash Deck
Test System
Removal of Cover, Wash and Store
Removal and Empty of Water Bags and Store
Wipe Down All Pool Equipment
Ignite Gas Pool Heater (if applicable)
Above Ground Pool Heater, Pump, Filter, and Chemicals in Winnipeg:
Maintaining optimal water temperature and quality is crucial for an enjoyable swimming experience. We offer a range of above ground pool heaters, pumps, filters, and chemicals in Winnipeg to ensure crystal-clear water and comfortable swimming conditions. Our knowledgeable team will guide you in selecting the right equipment and provide expert installation and ongoing support.
Swim and Spas is your go-to source for above ground pool services in Winnipeg. With our expertise, dedication to quality, and extensive range of products and services, we are committed to helping you create the pool of your dreams. Contact us today to get started on transforming your backyard into a personal oasis of relaxation and fun.
Mon 9:00 am – 06:00 pm
Tue 9:00 am – 06:00 pm
Wed 9:00 am – 06:00 pm
Thu 9:00 am – 06:00 pm
Fri 9:00 am – 06:00 pm
Sat 9:00 am – 05:00 pm
Sun Closed
ABOVE GROUND POOL SERVICE
Need help? Fill out the form below and we'll get back to you. Swim and Spas is your one-stop-shop for all your pool and hot tub needs. Contact us today!